Nine Resident Travel Scholarships Awarded for 2019
The Resident Travel Scholarship has been developed to cultivate future leaders among junior residents and international residents in plastic surgery. Scholarship winners have been selected for leadership potential, interest in ASPS/PSF programs and geographic, ethnic and gender diversity.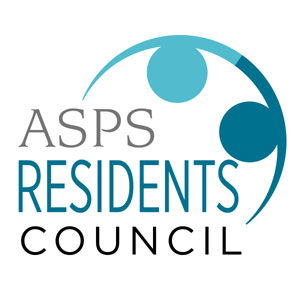 Five domestic and four international residents have been awarded $900 each to help offset the cost of travel and lodging to Plastic Surgery The Meeting in San Diego. The remaining $300 will be provided upon receipt of a completed final report to be submitted after attending the meeting.
The following nine recipients have been chosen as the 2019 scholarship award winners:
DeAsia Jacob MD, Cleveland Clinic Department of Plastic Surgery
Rakel Zarb MD, Medical College of Wisconsin
Steve Kozusko MD, University of Tennessee Health Science Center
Jose Rodriquez MD, Virginia Tech Carilion School of Medicine, Carilion Clinic
Suting (Susan) Zhong MD, University of North Carolina at Chapel Hill
Shivangi Saha MD, All India Institute of Medical Sciences (India)
Ernst Moller MD, University of Cape Town (South Africa)
Maria Macarena Vizcay MD, Posadas Hospital Nacional (Argentina)
Chanwoo Kim MD, CHA University School of Medicine (South Korea)
Meeting Activities
Selected residents will be recognized during the following meeting activities:
Opening ceremonies: Resident scholars are recognized on the walk-in slides
Friday luncheon with KLS Martin.
Closing ceremonies: Resident scholars will receive their certificates
At least 3 Committee meetings
Resident events decided upon with Resident mentors assigned
Within 30 days of Plastic Surgery The Meeting 2019, the selected residents will be required to submit a final report discussing their committee experiences; main challenges, successes and take-aways from attendance at Plastic Surgery The Meeting; and how their attendance affected their career goals as plastic surgeons. The final 25% of the scholarship will be disbursed to the residents upon receipt of this report.

Supported by: