R. Barrett Noone, MD, to Lead 2019 Trustees Talk
The 2019 Trustees Talk will feature R. Barrett Noone, MD, a past chairman of the Board of Trustees for the American Society of Plastic Surgeons, where he also received a Lifetime Achievement Award.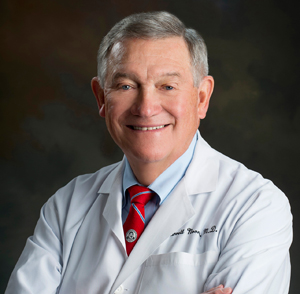 Noone will discuss "Battlefields and Beauty: A Century of Conflict and Harmony Between Reconstructive and Cosmetic Surgery" from 2:30 - 3:00 p.m., Saturday Sept. 21, 2019, in room 30 CD, at the San Diego Convention Center.
Active in setting standards for the education and certification of plastic surgeons, Noone served as a director of the American Board of Plastic Surgery. In 1997, he was elected the first Executive Director and Chief Executive Officer of the Board, a position he held until 2015. He now is Executive Director Emeritus.
Noone was instrumental in introducing the early concepts and techniques of breast reconstruction at the time of mastectomy, a pioneering concept in the late 1970's, that has become a standard of care for the breast cancer patient. He has over 100 contributions to the scientific literature, including peer-reviewed articles, chapters and two books: Plastic and Reconstructive Surgery of the Breast and 75 Years of Growth in the Public Trust: The American Board of Plastic Surgery 1937-2012. He was also the founder and third President of the Northeastern Society of Plastic Surgeons and was a Governor of the American College of Surgeons.
Additionally, Noone gained national recognition serving on the Board of Directors of the American Board of Medical Specialties, which recognized his contributions by his election for seven years as Chair of the 24 ABMS Member Board Executive Directors.
In recognition of his contributions, an endowed lecture in his name is presented regularly at the annual meeting of the American Association of Plastic Surgeons. He is a Past President of the association, a Distinguished Fellow and recipient of the Honorary Award, the highest honor bestowed by the association.
Noone received his medical degree from the University of Pennsylvania and completed residencies in General Surgery and Plastic Surgery at that institution and has held a faculty position since 1973. Other awards include the Distinguished Alumnus Award from the University of Scranton (PA).