Belgium's Dr. Monstrey Chosen as 2019 Maliniac Lecturer
The Maliniac Lecturer selection committee has chosen Dr. Stan Monstrey from Belgium as the 2019 Maliniac Lecturer during Plastic Surgery The Meeting 2019 in San Diego.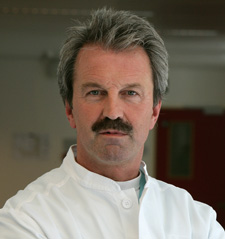 Dr. Monstrey's lecture will focus "On transition" which refers to his personal interest and experience with "transition surgery" or gender affirmation surgery. Moreover, the term transition will also refer to various transformations or paradigm shifts that have taken place (and still take place) within the specialty of plastic and reconstructive surgery.
The Maliniac Lecture will take place 10:00 - 10:30 a.m., Monday, Sept. 23, 2019, in room 20D, at the San Diego Convention Center.
Dr. Monstrey is a worldwide respected authority both in the field of burn management and gender affirmation surgery.
Currently, he is the Chairman of the Department of Plastic and Reconstructive Surgery with associated Burn Center, University Hospital, in Gent, Belgium. Previously, he was a Professor in the Department of Plastic and Reconstructive Surgery between 1998-2002; and Associate Professor and Chairman between 1994-1998.
He is the author or co-author of 5 books including Burn Care: an Update for General Practioners (2002) and Principles of Transgender Medicine and Surgery (2007), an authoritative text for health care professionals.
Additionally, he is the co-author of numerous oft-cited journal articles related to transgender surgery.
Some of his more recent articles include "An update on the Surgical Treatment for Transgender Patients" in the January 2017 edition of Sexual Medicine Reviews; "Common and uncommon histopathological findings after female-to-male- gender confirming surgery: a roadmap to the examination of mastectomy specimens in the Annals of Surgery, 2017; "Routine histopathological examination after female-to-male gender-confirming mastectomy" in BJS, 2018; and "Gender affirmation surgery and the younger patient" in Pediatric Medicine, 2018.
You can find more information about Dr. Monstrey's training, professional memberships, awards and publications here.
History of the Maliniac Lecture
Dr. Jacques Maliniac established the lectureship, providing funds to ensure that it would continue at each Plastic Surgery The Meeting. Its purpose was to introduce the society to outstanding speakers, who have made significant contributions to the field of plastic surgery, from around the world.
In fact, the only stipulation was that the speaker could live anywhere in the world but not in the United States. Hence, the goal was to expose the membership to people, ideas, and innovative techniques and procedures that they would not ordinarily have access to.