Hong Chosen as 2020 Maliniac Lecturer
The Maliniac Lecturer selection committee has chosen Joon Pio Hong, MD, PhD, MBA from Seoul, South Korea as the 2020 Maliniac Lecturer during Plastic Surgery The Meeting.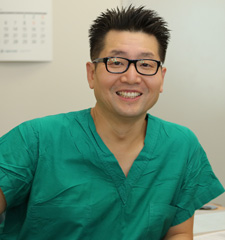 The Maliniac Lecture will take place 2:00 - 2:30 p.m., Central time, Sunday, Oct. 18, 2020.

Hong's lecture will focus "Facing Challenges." Whether great or small, challenges are an inevitable part of professional as well as personal life. It is how we face challenges that defines us.
Hong believes a quote from Martin Luther King Jr., "Our very survival depends on our ability to stay awake, to adjust to new ideas, to remain vigilant and to face the challenge of change" to be the essence of plastic surgery. To provide better and sometimes even new solutions to a challenge yet to be overcome.
2020 has been an exceptionally challenging year for all of us facing the coronavirus pandemic. Nevertheless, we move on overcoming this challenge with innovation and change. Hong, who is deeply honored to present the Maliniac Lecture, says Plastic Surgery The Meeting is a great example.
Hong is a Professor of Plastic and Reconstructive Surgery at the University of Ulsan College of Medicine and Asan Medical Center. He is board-certified in trauma, hand and plastic surgery. He received his bachelor's degree from the Yonsei University of College of Medicine; and his master's degree in medicine and a PhD from the Graduate School of Yonsei University. He received his MBA in medical management from University of Southern California at Marshall School of Business. Additionally, Hong is the Sectary General for the World Society of Reconstructive Microsurgery (WSRM).
Hong's work has focused on research and clinical practice in wound healing, diabetic foot and lower extremity reconstruction and microsurgery. He is on the editorial board for numerous journals including International Wound Journal, Journal of Reconstructive Microsurgery, and more.
Hong, who has been invited to more than 40 countries to present his work, has over 160 publications in this field of practice and was recently awarded "The best save" from the 2014 American Society of Reconstructive Microsurgery.
Hong, who has more than 200 published articles, was awarded the "Godina Travelling Fellowship" in 2015 from the American Society of Reconstructive Microsurgery, the Al Fred W. Farmer Lectureship in 2016 from the Canadian Society of Plastic and Reconstructive Surgery and the Acta Scandinavia Lectureship in 2018 from the Scandinavian Society of Plastic and Reconstructive Surgery.
History of the Maliniac Lecture
Dr. Jacques Maliniac established the lectureship, providing funds to ensure that it would continue at each Plastic Surgery The Meeting. Its purpose was to introduce the society to outstanding speakers, who have made significant contributions to the field of plastic surgery, from around the world.
In fact, the only stipulation was that the speaker could live anywhere in the world but not in the United States. Hence, the goal was to expose the membership to people, ideas, and innovative techniques and procedures that they would not ordinarily have access to.