PSTM Events
Plastic Surgery The Meeting brings together the best and the brightest surgeons in the specialty, poised to share their expertise with colleagues who arrive from 73 countries around the globe.
San Francisco is known for its cool summers, fog, steep rolling hills, eclectic mix of architecture, and landmarks, including the Golden Gate Bridge, cable cars, the former Alcatraz Federal Penitentiary, Fisherman's Wharf, and its Chinatown district.
Other events scheduled for Plastic Surgery The Meeting 2020 include:
Join us Friday, Oct. 16, in the San Francisco Ballroom at the Moscone Center South to celebrate innovations in plastic surgery and a historic year. We'll recognize accomplishments, share in the specialty's successes and announce the ASPS Patients of Courage. This special event also will showcase the Presidential Address, Special Achievement Awards and much more!
Following the Opening Ceremonies, we will kick off this year's Plastic Surgery The Meeting with food, drinks and fun.
The Close the Loop 5K race

will be from 7:30 to 9:30 a.m., Sunday Oct. 18, 2020, where runners/walkers can enjoy a great views of San Francisco Bay and the Golden Gate Bridge. Packets will be available for pick-up before the race start time.
The restored Crissy Field is a stunning place to walk or bike on a hard-packed promenade with iconic views. A beautiful and much-loved trail winds through Crissy Field between Marina Green and Fort Point.
Funds generated from the Close the Loop 5K will be awarded to San Francisco organizations through the Breast Reconstruction Awareness Campaign of The Plastic Surgery Foundation (PSF), the philanthropic arm of the American Society of Plastic Surgeons.
The American Society of Plastic Surgeons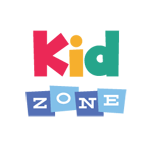 is bringing back the ASPS Kid Zone at this year's Plastic Surgery the Meeting. ASPS is partnering with KiddieCorp to provide on-site childcare to all children of registered attendees, spouses or guests ages 6 months through 12-years-old. Activities will include age appropriate group games, arts & crafts, music, entertainment and story time.
The ASPS Kid Zone will be available from 8 a.m. - 5 p.m., Friday, Oct. 16 through Monday, Oct. 19, at the Marriott Marquis (Headquarter hotel). Parents can choose a half-day rate of $50 or a full day rate of $100 per child.