Registering Additional Team Members is Easy
Attend Together, Learn Together and Succeed Together
Plastic Surgery The Meeting is the meeting for all of plastic surgery – and that fact has never been more true. This year, PSTM has been developed in strong collaboration with the American Society of Plastic Surgery Professionals (ASPSP) to address not only surgeons' clinical education, but the educational needs of all office personnel.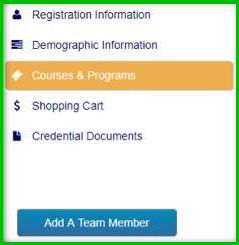 As you complete your registration, you will notice a blue button in the bottom left of the registration screen that states "Add a Team Member." Simply click that button to add additional members of your plastic surgery team to your registration and circumvent the need for additional documentation.
If a surgeon in your office has already registered and you would like to add your team, simply log back into the site and follow the same process. This will avoid the need for surgeons to provide letters of employment verification on their employees behalf, making the registration process much smoother.
If team members register on their own and they have not attended a past ASPS meeting, they will need to provide a letter of employment verification. If a team member has previously attended an ASPS meeting or is an ASPS Affiliate Member or member of ASPSP, no additional documentation will be required.
If you have any registration questions, please do not hesitate to reach out to Member Services at 1-800-766-4955. We look forward to seeing you and your team in San Francisco!