The 11th Annual Meeting of the World Society of Simulation Surgery (WSSS)
The 11th Annual WSSS Meeting, The Developing Role of Simulation and Virtual Surgery in Education, will take place on Monday, Oct. 19, 2020 and be held in conjunction with virtual Plastic Surgery The Meeting.
The Developing Role of Simulation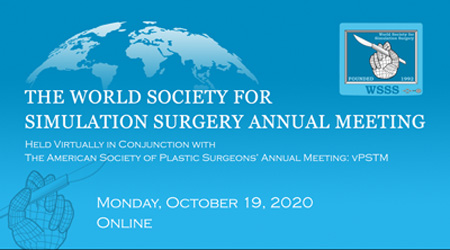 and Virtual Surgery in Education will delve into programming that encompasses the evolution of surgery to meet current and future needs to improve surgical education and the landscape of simulation surgery. Such programming includes presentations like Wrist Kinematics - How to Use Existing Imaging Data to Create Surgical Simulators and Cleft Lip Repair - Use of Surgical Simulation as an Educational Tool.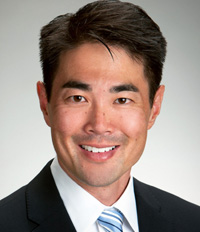 We are excited to have Matthew M. Hanasono, MD, FACS, as our keynote speaker. Dr. Hanasono is Professor and Reconstructive Microsurgery Fellowship Program Director in the Department of Plastic Surgery at The University of Texas MD Anderson Cancer Center. We look forward to his presentation, Applications of Simulation Surgery to Achieve Improved Precision in Head and Neck Surgery.
Click here for single day registration just for the WSSS meeting.
Abstracts for the WSSS meeting will be accepted until Sept. 1, 2020. Submissions will be accepted in 10 different areas of simulation-assisted surgery, from 3D printing to robotics to image processing and virtual reality. To submit an abstract, click below.
WSSS Meeting Schedule
8:00 — 8:10 a.m. Introductions
Howard (Howie) Levinson, MD, WSSS President-Elect
Arun Gosain, MD, WSSS President
Akira Yamada, MD, WSSS Secretary
8:10 — 9:15 a.m. Free Papers


9:15 — 10:15 a.m. Panel Discussion: The Developing Role of Simulation and Virtual Surgery in Surgical Education Panel
Moderators: Arun Gosain, MD, Howard (Howie) Levinson, MD, and Akira Yamada, MD
Panelists: Hooman Soltanian, MD: Wrist Kinematics - How to Use Existing Imaging Data to Create Surgical Simulators
Roberto Flores, MD: Cleft Lip Repair - Use of Surgical Simulation as an Educational Tool
Two more panelists (pending)
10:15 — 10:30 a.m. Break


10:30 — 11:15 a.m. Free Papers


11:15 a.m. — 12:15 p.m. Keynote Speaker
- Matthew Hanasono, MD: Applications of Simulation Surgery to Achieve Improved Precision in Head and Neck Surgery
12:15 — 1:00 p.m. WSSS Business Meeting (closed session)
*Schedule subject to change