New for 2018! Reboot Your Practice
The Power of Negotiation
Your practice is a series of negotiations. Plastic surgeons, office administrators, patient care coordinators
and front office staff negotiate all day, every day, with patients, partners, insurance providers, and vendors — from surgical suppliers to digital media companies.
By analyzing your existing processes, you will learn how to develop a more effective business approach using negotiation tools to drive customer service excellence and facilitate better patient outcomes.
The team that learns together, succeeds together. Your office will walk away with negotiating skills they can immediately implement to improve client relationships, book more surgeries, boost your marketing reach, enhance your reputation, and attract a top-notch office staff.
Reboot Your Practice Cost Details
ASPS and ASPSP Members**: $750
Residents/Fellows**: $800
Non-Members**: $995
**Registrants of course 910-Reboot Yor Practice will recieve $150 discount on registration for Plastic Surgery The Meeting 2018
Jointly provided by: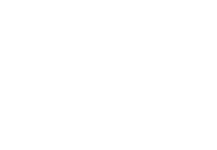 Thursday, September 27
7:00 AM
Thursday, September 27 7:00 a.m.-5:30 p.m. McCormick Place West
Additional Fee
Practice Management
Friday, September 28
7:00 AM
Friday, September 28 7:00 a.m.-5:30 p.m. McCormick Place West
Additional Fee
Practice Management