Reboot Your Practice 2017
Focus on your future — arrive early in Orlando for this high ROI meeting!
Running a plastic surgery practice demands that both surgeons and staff need to be constantly changing, innovating and Reboot Your Practice!
improving to stay competitive in an ever-shifting marketplace. Take the time you need to effectively redesign your strategies, to rethink your day-to-day business. Take the time to
The third iteration of the innovative ASPS deep-dive practice management Reboot program will provide both joint and separate tracks aimed at the needs of both the management arm of a practice and the office staff who can make management plans succeed or fail. Learn new strategies to achieve more effective business marketing and patient satisfaction. Plastic surgeons, office administrators, patient care coordinators and front office staff will leave this workshop with the tools to immediately improve customer relations, attract more clients, book more surgeries, hire and retain top-notch staff and boost your practice's marketing reach.
Click Here to Become an Exhibitor
NEW in 2017! A third day of focused training with ASPSP!
Reboot Your Practice will provide both joint and dual breakout tracks for plastic surgeons / practice administrators and patient care coordinators / office staff on Thursday and Friday, to cover human resources issues, financial development plans, Internet marketing strategies and more. On Saturday, thanks to a new partnership with the American Society of Plastic Surgery Professionals (ASPSP) Reboot will provide a third day focused on education for plastic surgery practice staff.
Click Here to View Corporate Support Opportunities
Many thanks to our Platinum sponsor:

All attendees of Reboot Your Practice will have the opportunity to attend the Plastic Surgery The Meeting Welcome Reception Friday night at Epcot, as well as a special Disney presentation on Saturday at the Convention Center focused on how to provide the ultimate in customer service – the key differentiator between businesses in the eyes of the consumer.
Reboot Your Practice Cost Details
Allied Health, Office Personnel, ASPSP Members**: $825
ASPS/ASMS Members**: $925
Guest Physician**: $995
**Registrants of course 910-Reboot Yor Practice will recieve $150 discount on registration for Plastic Surgery The Meeting 2017
Jointly provided by: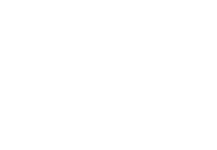 Thursday, October 5
7:00 AM
Thursday, October 5 7:00 a.m.-7:00 p.m. Hilton Orlando, Orange D
Program
Practice Innovations
Friday, October 6
7:30 AM
Friday, October 6 7:30 a.m.-5:15 p.m. Hilton Orlando, Orange D
Program
Practice Innovations
Saturday, October 7
7:30 AM
Saturday, October 7 7:30 a.m.-4:00 p.m. Hilton Orlando, Orange D
Program
Practice Innovations