New! Keynote speakers scheduled for Sept. 21 and 22
The American Society of Plastic Surgeons is proud to present two keynote speakers during the Plastic Surgery The Meeting 2019.
Robert Pearl, MD, will be the keynote speaker from 10-11 a.m., Saturday, Sept. 21, while Jason C. Redman, a retired naval officer and U.S. Navy SEAL, will be the keynote from 11 a.m. - 12 p.m., Sunday Sept. 22. Both keynotes will take place in room 20AB of the San Diego Convention Center.
Robert Pearl, MD
Dr. Pearl's keynote will focus on "The Future of Healthcare and the Impact on Plastic Surgery." Pearl is passionate about transforming the American healthcare system and helping people understand the consequences of their medical decisions.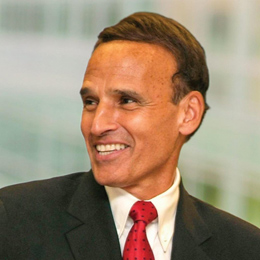 Pearl is the former executive director and CEO of The Permanente Medical Group and president and CEO of the Mid-Atlantic Permanente Medical Group. In these roles he led 10,000 physicians, 38,000 staff and was responsible for the nationally recognized medical care of 5 million Kaiser Permanente members on the west and east coasts.
Named one of Modern Healthcare's 50 most influential physician leaders, Pearl is an advocate for the power of integrated, prepaid, technologically advanced and physician-led healthcare delivery.
He serves as a clinical professor of plastic surgery at Stanford University School of Medicine and is on the faculty of the Stanford Graduate School of Business, where he teaches courses on strategy and leadership, and lectures on information technology and health care policy.
He is the author of Mistreated: Why We Think We're Getting Good Healthcare—And Why We're Usually Wrong, a Washington Post bestseller that offers a roadmap for transforming American healthcare. All proceeds from the book go to Doctors Without Borders.
Click here for additional details about Pearl's presentation at Plastic Surgery The Meeting 2019.
Jason C. Redman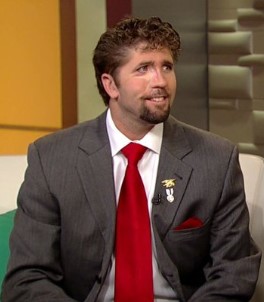 Jason Redman is the founder and spokesperson of the nonprofit organization Wounded Wear and the author of the memoir The Trident: The Forging and Reforging of a Navy SEAL Officer.
Redman electrifies audiences with his high energy presentations on leadership, failure, redemption, catastrophic injury and his breathtaking journey to overcome all. He spent 10 years as an enlisted Navy SEAL and ten years as a SEAL Officer leading SEAL teams in combat operations in Iraq and Afghanistan.
Click here for additional details about Redman's presentation at Plastic Surgery The Meeting 2019.