Abstracts open for ISPRES/ICOPLAST Young Plastic Surgeon Award
Abstract submission is now open for the third annual ISPRES/ICOPLAST Young Plastic Surgeon Award. To be considered for the award, trainees under the age of 35 may submit a paper dedicated to the field of regenerative plastic surgery.
Three finalists will be selected to present their papers in San Diego at PSTM 2019 during the ISPRES dedicated track on September 21, 2019.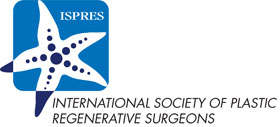 Registration for Plastic Surgery The Meeting 2019 is required.
The three award recipients will receive the following:
$500 for first place winner and plaque
Meeting registration fees waived for 2020 ISPRES Congress
Papers featured on ISPRES and ICOPLAST websites, newsletters and on social media channels
The deadline for submissions has been extended to June 15, 2019.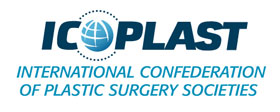 Last year's ISPRES/ICOPLAST YPSA Winning Papers:
First: Evaluation of the Ex-Vivo Effect of Tamoxifen on Adipose Derive Stem Cells: A Pilot Study
Andrea Vittorio Emanuele Lisa, MD
Second: Enhanced Wound Healing By Treatment with Heat Stable Antigen (HSA/CD24)
Or Friedman, MD
Third: Comparative Study Using Autologous Fat Grafts Plus Platelet-Rich Plasma With or Without Fractional CO2 Laser Resurfacing in Treatment of Acne Scars: Analysis of Outcomes and Satisfaction With FACE-Q
Mauro Barone, MD