ASPS Celebrates Guest National Societies of Asia
As part of our ongoing commitment to advance plastic surgery around the world, the American Society of Plastic Surgeons is excited to announce the expansion of Guest Nation to the new Guest National Societies initiative. We are honored to showcase Asia as our inaugural region at Plastic Surgery The Meeting 2020.
The Guest National Societies of Asia include:
India
Indonesia
Japan
Pakistan
Philippines
Singapore
South Korea
Taiwan
Thailand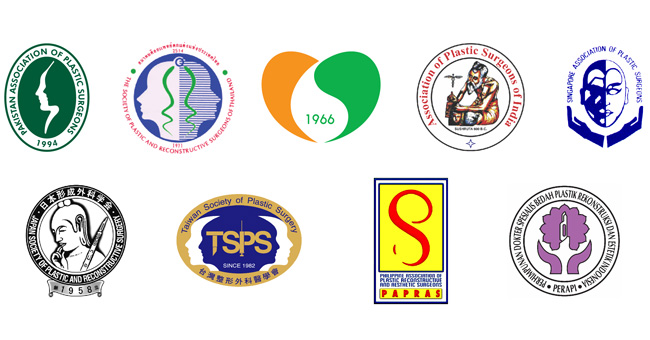 In addition to recognition during opening ceremonies, Guest National Societies will also receive discounted meeting registration for all members or presenters of the regional societies, complimentary registration for the societies' President and President-Elect and complimentary exhibit booths if desired.
Selected proposals from the eight societies will also be allowed two hours of programming time during the Global Partner Presentation on Monday, Oct. 19.
India - Association of Plastic Surgeons of India (APSI)
Rakesh Kumar Khazanchi, MD , President
APSI strives to promote and direct the developent of plastic surgery along sound and progressive lines, to foster and co-ordinate training and to advise on organization of both undergraduate and post-graduate teaching programs; and to provide for and promote dissemination and diffusion of knowledge amongst plastic surgeons and members of the medical profession in general.
APSI conducts a national meeting at least once a year to encourage scientific discussion of a high order amongst its members, to review activities and objectives; and to support fellowship amongst the members.
APSI aims to publish a scientific journal to be called "The Indian Journal of Plastic Surgery" along with pamphlets, memoranda, monographs, booklets and books.
Additionally, APSI is working to institute fellowships, orations, prizes, awards and other competitions for its members as well as to establish scholarships, foundations and lectureship and to provide grants and other benefactions either in India or elsewhere.
Indonesia - Indonesian Association of Plastic Reconstructive and Aesthetic Surgeons (InaPRAS)
Suhara Budiman, MD, President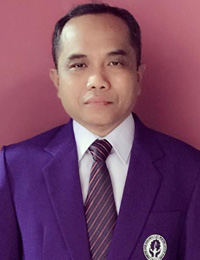 PERAPI was founded November 8, 1980, by 11 Indonesian plastic surgeons. It is abbreviated from the Indonesian language and means a society for Indonesian plastic surgeons. In the English language, it is called InaPRAS. Budiman Suhara, a plastic surgeon and an army general, is the president of InaPRAS.
InaPRAS has 234 members throughout Indonesia. The center of plastic surgery education was started with Universities Indonesia in Jakarta, the capital city of Indonesia, and then University of Airlangga in Surabaya, East Java. Recently, it has also expanded to a total of five centers across Indonesia.
Indonesia, an archipelago with many islands and mountains, has a population of 270 million. It is indeed a challenge for Indonesian plastic surgeons to reach the patients in remote areas, especially cleft patients, and there can be as many as 2,000 of these patients in a month.
Japan - Japanese Society of Plastic and Reconstructive Surgery (JSPRS)
Kensuke Kiyokawa, MD, President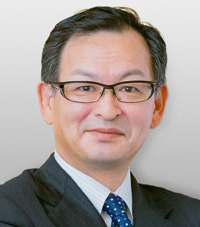 The Japanese Society of Plastic and Reconstructive Surgery (JSPRS) is an official society of plastic surgery in Japan, currently representing 2,707 certified plastic surgeons as active members, as well as approximately 3,000 resident members. JSPRS has 88 teaching hospitals with four-year plastic surgery residency programs, accepting approximately 200 new residents every year.
There are 350,000 reconstructive procedures and 4,000,000 cosmetic procedures performed in Japan annually. JSPRS has MOU agreements with the national societies of the United States, Korea, Taiwan and Indonesia, and is seeking to expand international collaboration with other countries.
Pakistan - Pakistan Association of Plastic Surgeons (PAPS)
Ghulam Qadir Fayyaz, MD, President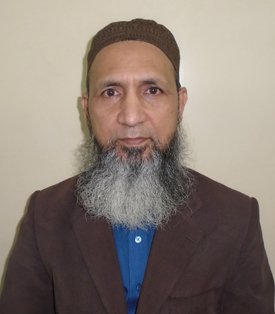 Pakistan Association of Plastic Surgeons (PAPS) is the only representative body of plastic, reconstructive and aesthetic surgeons in Pakistan. PAPS, founded in 1994, has held 25 annual conferences in different cities of Pakistan. The last meeting in March 2020 was a joint meeting with BAPRAS UK & ISAPS in Islamabad.
Members are bound by a code of conduct and a set of by-laws that require them to practice the highest standards of professionalism and ethics.
PAPS provides a wide spectrum of clinical services including cleft lip/palate, craniofacial defects, burn and contractures, hand and upper extremity, head and neck tumors, brachial plexus injury and micro vascular surgeries. Fat grafting & nano fat grafting have been started as well.
The Society is comprised of 185 qualified plastic surgeons located across the country, which has a population of 212.2 million. That equals approximately one plastic surgeon for 1.41 million people, which is a significantly low number. However, there are about 100 surgeons in training. After six years of training, they can take their exit exams and complete an additional two years of training to qualify for a consultant position.
Pakistan Journal of Plastic Surgery (PJPS), the official journal of PAPS, is published twice every year, but there will be three issues every year through 2021(www.pjps.org.pk).
PAPS surgeons, who are also members of many international societies and associations of plastic surgery, are encouraged to travel across the globe for training and learning. Equally, surgeons from other countries are encouraged to visit Pakistan for various conferences and workshops.
Pakistan is a developing nation and so is PAPS. The Society looks forward to meeting the standards of excellence of their peers around the world.
Philippines – Philippine Association of Plastic and Reconstructive and Aesthetic Surgeons (PAPRAS)
Laurence T. Loh, MD, President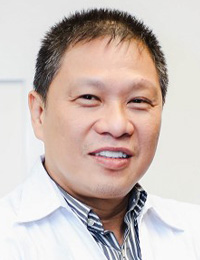 The only organization of board-certified plastic surgeons in the Philippines, The Philippine Association of Plastic Reconstructive and Aesthetic Surgeons (PAPRAS) maintains the integrity of plastic surgery as a specialty by carrying out its mission "to encourage and support its members in providing the highest quality of patient care; and to maintain the highest possible ethical standards in the practice of the profession."
Cognizant of the need for maintaining the highest standards for the development of plastic surgeons in the Philippines, PAPRAS collaborates with the Philippine Board of Plastic Surgery (PBPS) both for the accreditation of training programs for plastic surgery and the certification of program graduates. The Society also provides continuing medical education though scientific conferences and courses.
In line with its social responsibility to keep the Filipino people educated about plastic surgery as a specialty, the society endeavors to promote public education that plastic surgery encompasses the spectrum of both reconstructive and cosmetic surgery.
The Society has gained recognition as the only plastic surgery society in the country, both locally by the Philippine Medical Association (PMA) and the Philippine College of Surgeons (PCS), and globally by the International Confederation of Plastic Surgery Societies (ICOPLAST).
PAPRAS membership has gradually grown to a total of 190 members who live up to and uphold its ideals of expertise, ethics and excellence, recognizing that membership in PAPRAS is not a right, but a privilege.
Singapore – Singapore Association of Plastic Surgeons (SAPS)
Terence Goh Lin Hon, MD, President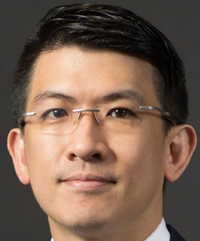 The Singapore Association of Plastic Surgeons (SAPS) is the official society representing the entire body of fully qualified plastic surgeons in Singapore, all of whom have been rigorously trained and certified.
Founded in 1976, SAPS actively promotes awareness for high quality plastic surgery while supporting its members in providing the highest and safest level of aesthetic and reconstructive surgical care.
Additionally, the Society organizes post-graduate activities for both plastic surgery trainees and its members, encouraging interaction and providing a bridge between the generations.
Korea – Korean Society of Plastic and Reconstructive Surgeons (KSPRS)
Bae Yong Chan, MD, President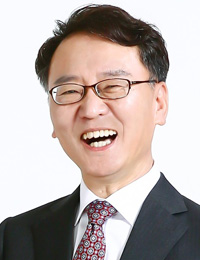 Since its establishment in 1966, the Korean Society of Plastic and Reconstructive Surgeons (KSPRS) has grown into one of the most prestigious academic societies in the field, thanks to the dedication and efforts of its members and colleagues. KSPRS encompasses three subspecialty societies, including the Korean Society for Aesthetic Plastic Surgery, the Korean Cleft Palate-Craniofacial Association, and the Ho-Youngnam Regional Society of the Korean Society of Plastic and Reconstructive Surgeons; seven branches, including the Busan-Gyeongnam branch; and 14 research associations, including the Korean Academic Association of Oculoplastic Surgery.
To mark that half a century has passed since its establishment, KSPRS is now preparing for its next leap forward and has become a widely recognized academic society in Korea, thanks to persistent efforts to improve the institution and to train competent specialists. Such efforts have also paid off more recently in the form of acknowledgments from the international community.
The Society's 30 board members remain dedicated to the mission and are dedicated to fulfilling the needs of each and every one of the 2400 members and 300 associate members.
Thailand – The Society of Plastic and Reconstructive Surgeons of Thailand (ThPRS)
Apirag Chuangsuwanich, MD, President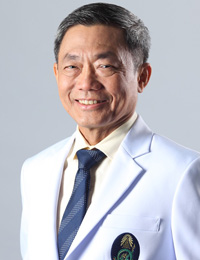 The Society of Plastic and Reconstructive Surgeons of Thailand (ThPRS) was founded in 1976. Currently, there are 420 fellow members and eight training and examination institutes offering a five-year training program. This year, the Society held its 30th annual scientific congress and joined the mobile medical unit of the Princess Mother's Volunteer Foundation.
Through this and other scientific activities, ThPRS has enabled the performance of cleft lip-palate surgery and reconstruction of congenital anomalies, as well as the treatment of contracture scars from normal accidents and burn injuries in at least 200 patients in 59 provinces. Through its efforts, ThPRS strives to improve patient quality of life and mental health, allowing individuals to earn their own living and enjoy life.
Taiwan – Taiwan Society of Plastic Surgery (TSPS)
Shyi-Gen Chen, MD, President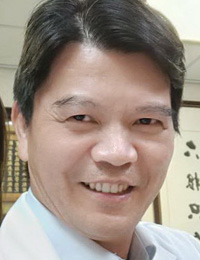 The Taiwan Society of Plastic Surgery (TSPS) was founded in 1982 and is a government-proved specialty society. Each year, the Society has 26 new trainees in 17 academic training centers in Taiwan. At present, there are 722 board-certified plastic surgeons in the country who serve a population of more than 23 million.