PlastyPAC presents Pigskin & Politics
Kickback on Sunday and Watch Live NFL Games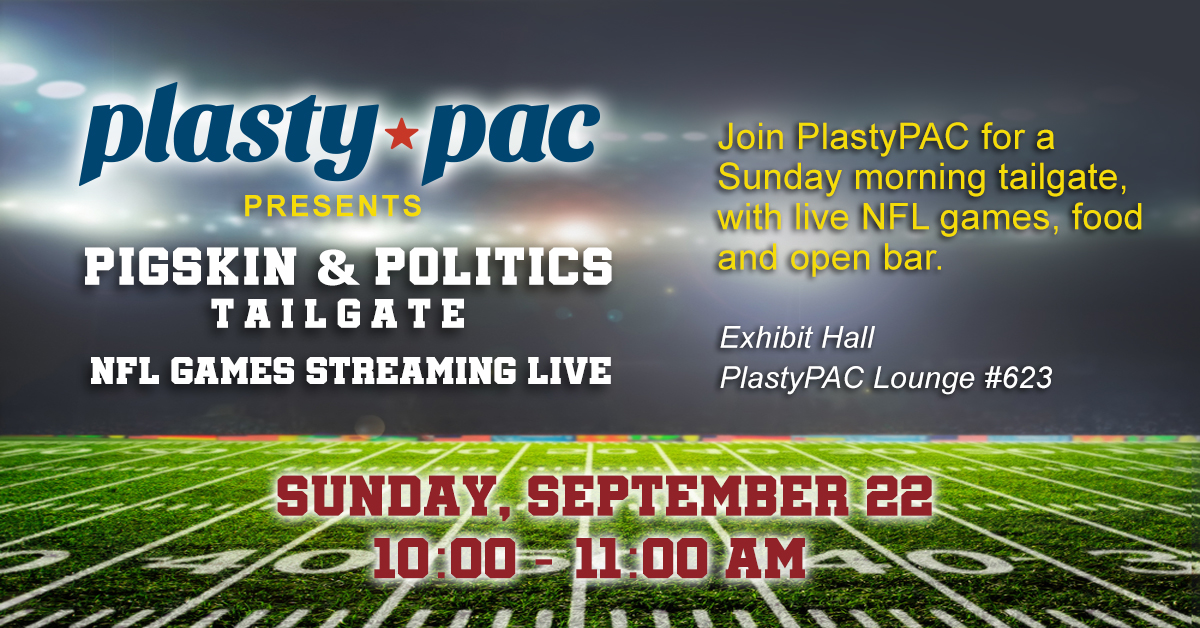 Start your Sunday off right at a morning tailgate with PlastyPAC. Enjoy live NFL games, breakfast and an open bar.
10:00 - 11:00 a.m., Sunday, Sept. 22, 2019
Exhibit Hall, PlastyPAC Lounge, #623
$75 per person
Through the PlastyPAC Member Benefits Program, all 2019 members who contribute more than $500, are members of the YPS Club ($200) or members of the Residents Club ($25) receive free entry.
All other U.S. members can purchase tickets upon entry.
For more information, please visit www.plastypac.net.
​Contributions to PlastyPAC are not tax deductible as charitable contributions. PlastyPAC is only permitted to accept contributions from individuals who have permanent resident status in the United States. Federal law requires PlastyPAC to report the name, mailing address, occupation and name of employer for each individual whose contributions aggregate in excess of $200 in a calendar year. Contributions are voluntary and may be of any amount elected by the contributor. The amount given by the contributor, or the refusal to give, will not benefit or disadvantage the person being solicited.