Your Guide to Austin
Check Out All Austin Has to Offer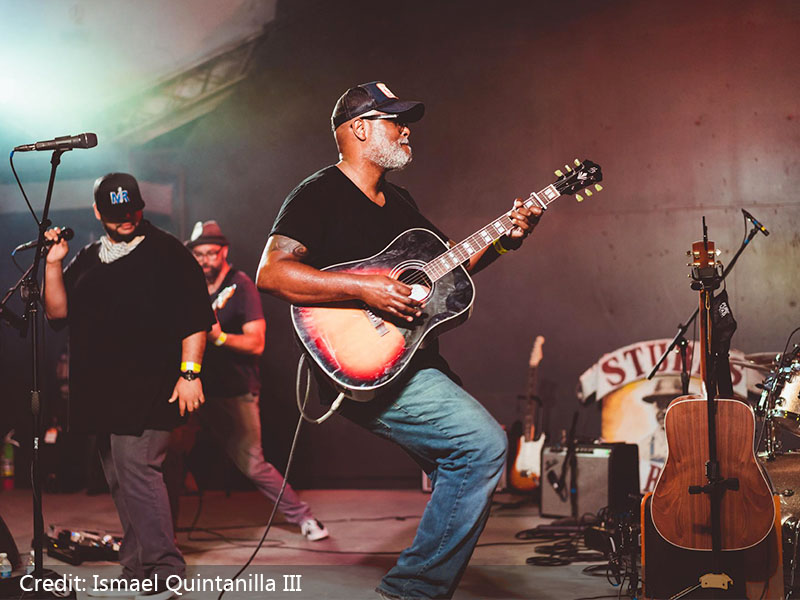 Austin is truly a vibrant city known for live music, outstanding food, great weather and all-around weirdness. This year, we're highlighting all the city has to offer in a just short distance from the Austin Convention Center.
Below is our PSTM23 "greatest hits" guide and resources to guarantee a super fun visit to "Bat City." Can't wait to see ya'll in October!
Please note: Travel times below are based on driving distance from the Austin Convention Center unless otherwise noted.
Austin - The Live Music Capital of the World
Get a taste of Austin's live music scene, where more than 250 venues have live music on any given night. The largest concentration of venues is downtown in the Warehouse District, Rainey Street, and Sixth Street, a six-block stretch of bars and restaurants. (5 minutes/ 13-minute walk)
BBQ and Other Dining
Iron Works BBQ (1 minute/ 8-minute walk)
Stubb's Barb-B-Q (4 minutes/ 15-minute walk)
Franklin Barbeque (5 minutes/ 22-minute walk) (Seen in Chef)
Rollin Smoke (6 minutes)
Cooper's Old Time Pit Bar-B-Que (7 minutes/ 8-minute walk)
Lamberts (7 minutes / 13-minute walk)
Terry Black's Barbecue (12 minutes)
Brown's BBQ (14 minutes)
Loro Asian BBQ (15 minutes)
Stiles Switch BBQ (18 minutes) (Seen in Dazed and Confused)
View More About BBQ Hot Spots in Austin
Breweries and Beer Gardens
Banger's Sausage House and Beer Garden (5 minutes/ 13-minute walk)
Zilker Brewing (6 minutes)
Lazarus Brewing Co. (7 minutes)
Central Machine Works Brewing (10 minutes)
The Austin Beer Garden Brewing Co. (15 minutes)
Meanwhile Brewing + Distant Relatives Food Truck (BBQ) (17 minutes)
View More about Austin Breweries and Live Music
Coffee, Tea and More
BATS!
Yes, you read that right! Austin is home to the largest urban bat colony in North America.
Watch these little guys and gals fly out from under the Congress Avenue Bridge nightly from spring through early fall. (6 minutes/ 11-minute walk)
Learn More About Austin's Bat Watching
Shopping on South Congress Avenue
Explore the offbeat boutiques of pedestrian-friendly South Congress Avenue. Stop for coffee, cocktails and culinary delights during your walk, catch live music seven days a week and pose for selfies at some of Austin's most iconic murals. (10 minutes)
Learn More About Austin Shopping Districts
Arts and Culture
Mexic-Arte Museum (4 minutes/ 10-minute walk)
Blanton Museum of Art (7 minutes)
LBJ Presidential Library (8 minutes)
Bullock Texas State History Museum (8 minutes)
Harry Ransom Center, University of Texas campus (9 minutes)
Learn More About Austin Arts and Culture
Paddleboards, Boats and Rentals
Live Love Paddle (6 minutes)
Retro Boat Rentals ATX (3 minutes / 7 minutes walk)
Rowing Dock (12 minutes)
Texas Rowing Center (9 minutes)
Capital Cruises (5 minutes)
Parks and Gardens
Republic Square Park (7 minutes / 15-minute walk)
Waterloo Greenway Conservancy (7 minutes)
Ladybird Lake (10 minutes)
Barton Creek Greenbelt (15 minutes)
Zilker Botanical Gardens (15 minutes)