ISPRES Continues to Advance Regenerative Plastic Surgery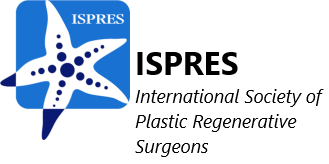 ISPRES, the International Society of Plastic Regenerative Surgeons was established in 2011 in Vancouver, British Columbia to fulfill the need for a forum where plastic surgeons from around the world could exchange ideas and advance the exciting new frontier of Regenerative Plastic Surgery.
ISPRES is dedicated to promoting the art and science of regenerative plastic surgery, to evaluating medical techniques related to regenerative plastic surgery and to encouraging the highest ethical standards of personal and professional conduct among plastic surgeons and other scientists with an interest in this field.
The American Society of Plastic Surgeons is proud to have ISPRES, the plastic surgery authority of the clinical application of adipose tissue, as an official partner of Platic Surgery The Meeting 2019. Please join ISPRES at their dedicated track on September 21.
In addition to their dedicated track, be sure to look out for the ISPRES endorsed programming for other great PSTM sessions surrounding fat grafting and regenerative surgery.
To learn more about ISPRES, be sure to visit the website at www.ISPRES.org.
ISPRES Endorsed Programs are listed below: